Mom's Mustard - Small (4.5 oz.)
00003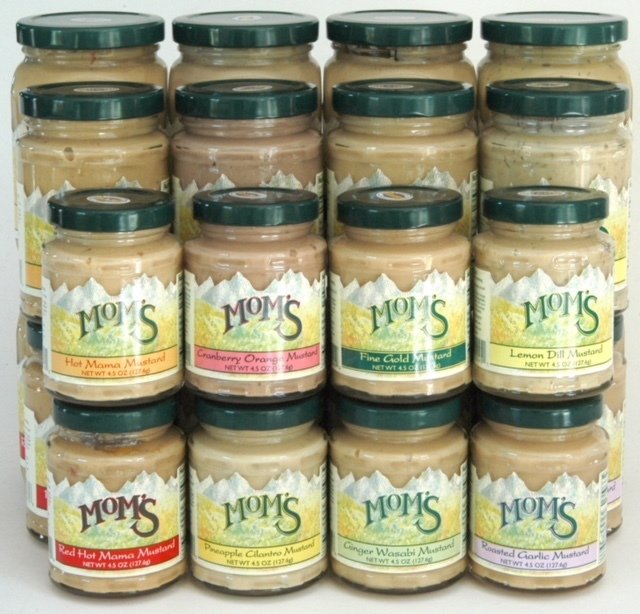 For over 60 years, this recipe has been a favorite of family and friends around the world. Made in small batches, with wholesome, natural ingredients, every flavor will delight your palate. It also makes the perfect gift!

Small jars of Mom's Mustard are 4.5 ounces. Prices include standard shipping.
Please select 2, 4 or 6 flavors, depending on your order choice. For more than one of a specific flavor, please use the Special Requests box.

Flavor
Fine Gold (0) Lemon Dill (0) Roasted Garlic (0) Pineapple Cilantro (0) Ginger Wasabi (0) Hot Mama (0) Red Hot Mama (0) Cranberry Orange (0)
Size
2 Small Jars ($9.00 ea) (18) 4 Small Jars ($6.50 ea) (26) 6 Small Jars ($5.75 ea) (34)